Because I forget stuff. Part of norcimo.com
Note: It appears you must have reached this page by a deep level URL. In general this site is currently down and unmaintained. See here
Friends
Posts about the most important people in my life. My friends and family.
Posted into:
on August 9 2012 at 22:08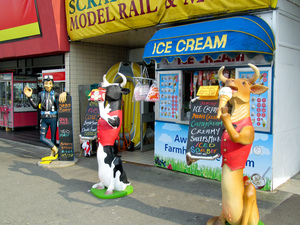 After Inspiral Carpets/Happy Mondays and The Stone Roses it's a continuation of the theme as a couple of weekends ago Jan and I vanish to the seaside for the Sound Island Festivall (in a park, not on an island), featuring The Farm, Inspiral Carpets (again!), Cast, Echo and the Bunnymen and James
Posted into:
on July 26 2012 at 22:07
Congratulations must go to Dr Perkins who somehow convinced a lovely woman to marry him. They did that a couple of weeks ago in Denmark (Ed having proved to the Danish authorities that he wasn't already married!). This weekend saw the UK leg of the celebrations. That found Jan and I navigating trains and a bus to Sudbury then Long Melford, in Suffolk. From there we thankfully didn't have to think to much as we were finally taxied to Hartest (it's quite small)—at least our taxi didn't get lost on the way.
Anyway, there was food and drink and some strange songs (part of the English/Danish cross over theme). Despite this being after the honeymoon the two were obviously still very happy and in love. Long may it continue!
Congratulations again!
Posted into:
on July 19 2012 at 22:07
So what is this, a gig review site? Well, there may be a bit of a review coming up, involving a Friday stood in a field, following quickly on from the rather delayed last one. There's more than just a review though—as Jan and I undertook something more like a tour of the north-west's two premier cities
Posted into:
on July 18 2012 at 22:07
It seems I'm absolutely hopeless at blogging at the moment, but I'm going to try and get this up before I go and forget. A Thursday a, er, few weeks ago Jan and I went to see a gig with the Happy Mondays original line up (together again for the first time in umpteen years) supported by the Inspiral Carpets, at Newcastle Academy.
Posted into:
on April 16 2012 at 22:04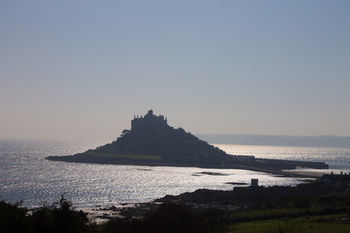 Must get things out of draft! On which note, taking far too long to write up as usual (perhaps I should try writing these things more as they happen), a look back at a very relaxing week's break in a very sunny Cornwall, as undertaken by Janet and I. There was plenty of sun, and walking, and beaches, and pubs.
Other Posts on Friends
© Ian Scott. Powered by Movable Type 3.2. This blog uses valid XHTML 1.0 Strict and valid CSS. All times are local UK time. For further details see the IMS_Blog about page.. All my feeds in one.