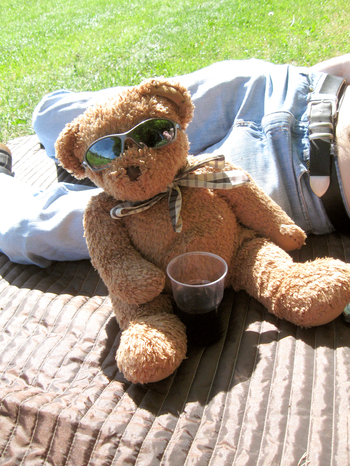 It was hot, er, a weekend or so ago (a week yesterday to be exact—it does take me some time to manage to write anything). Janet and I went for a picnic in Lloyd Park (the "wrong way" on the tram). We'd enjoyed our last trip there so it seemed a good place to head for armed with a bag full of sandwiches, chicken and wine. And of course because it was a picnic we just had to take Mr Ted!
We went to the pub afterwards. Mr Ted really liked his bottle!
More: A few more photos.