I need to post something which isn't about something failing. What we need are kitties! Physics kitties at that. So without further ado: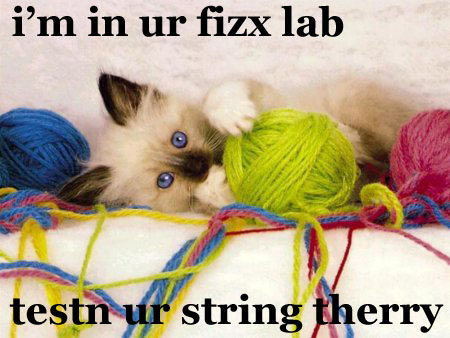 (from I Can Has Cheezburger?) If only those string theorists actually could test things out!
Possibly my favourite so far: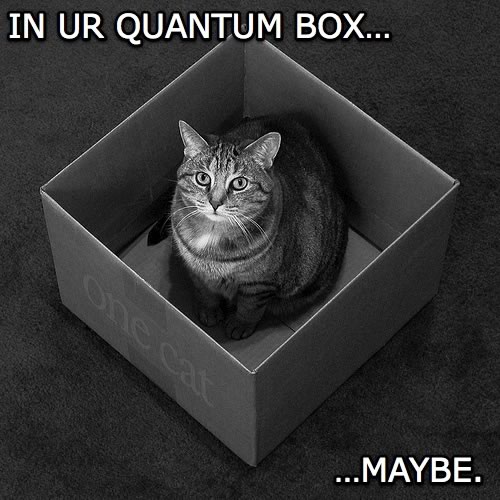 (from I Can Has Cheezburger?). Schrödinger's puddy is always good!
In case you're wondering what the hell I'm on about, xkcd once again explains it all:
The whole lolcat thing has really taken off. There's even some discussion of the linguistics. And I do find it very frightening how readable I find LOLCODE to be.
There, that's better!